Celebrities love to keep their fans and followers entertained and motivated in every aspect of their lives. To keep fans around and updated, female celebrities, especially, share adorable images that always come with a new fashion sense.
Not long ago, one of the most sought-after social media comediennes and influencers, Ashmusy, took to Instagram to share hot images with the world.
Here are the images she shared: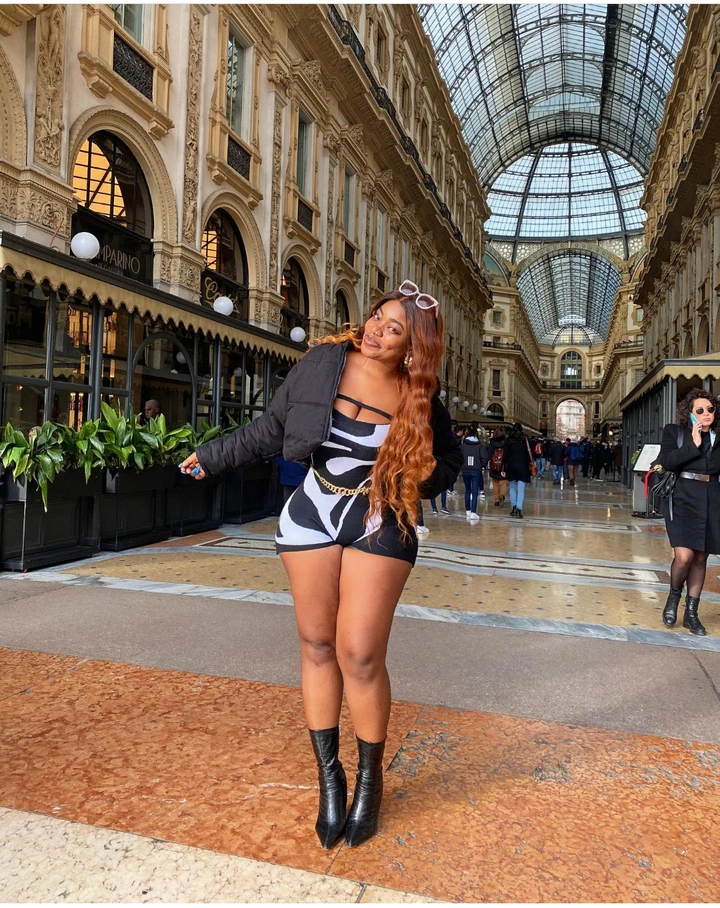 While sharing the images, she revealed that she is looking for an Italian man who will kidnap her and give her 365 days to fall in love with him. Quoting the words she used, she wrote in her caption; "Me searching for the hot Italian man that will kidnap me and give me 365 days to fall in love with him."
Check out the write-up in the screenshot below: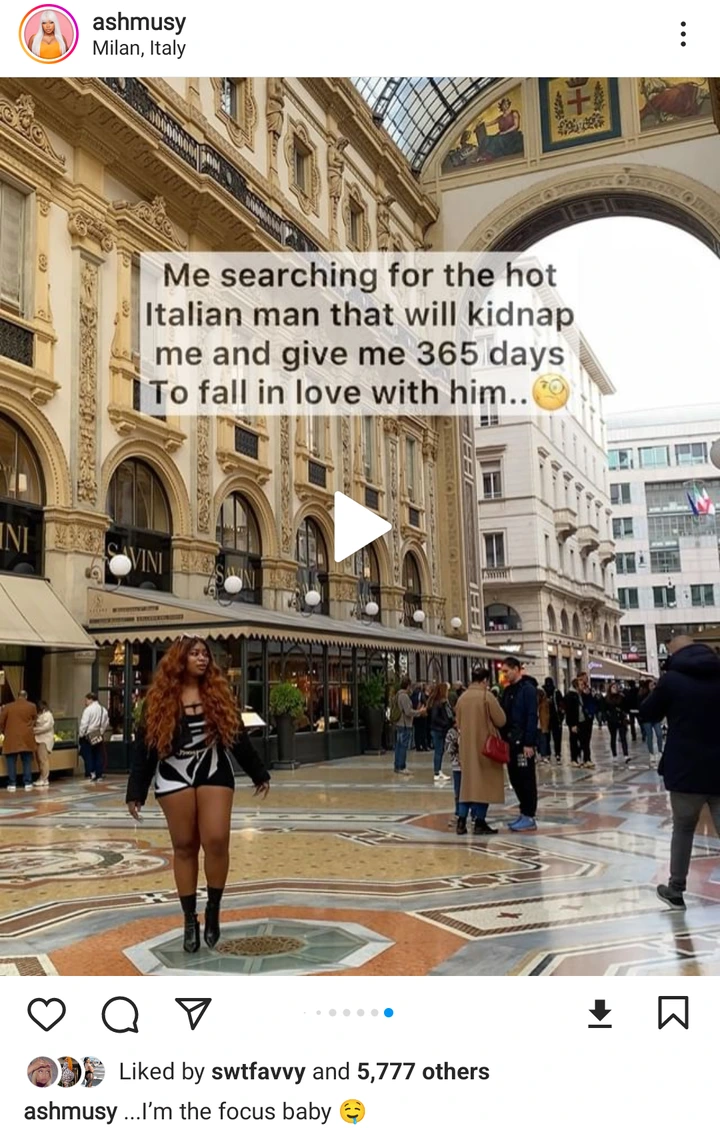 Ashmusy has recently been sharing pictures of herself from Italy, where she has been enjoying her stay. She has established herself as a well-known social media comedienne thanks to her talent and her ability to make people laugh, which has helped her gain more fame for her name.
Related Posts