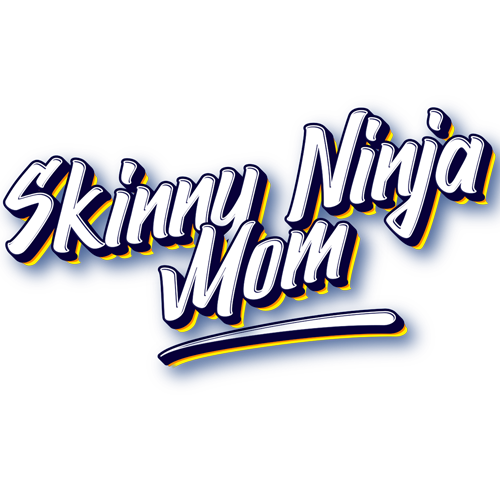 What Star Exited Her Halftime Performance In A Helicopter: Diana Ross' Quick Helicopter Departure It wasn't just at the 1994 World Cup opening ceremony that Diana Ross stole the show. Ross was in action for the Super Bowl XXX half-time show two years after that stonking penalty miss in Chicago, and where most stars prefer to make a grand entrance, Ross chose to make the grandest of Exits.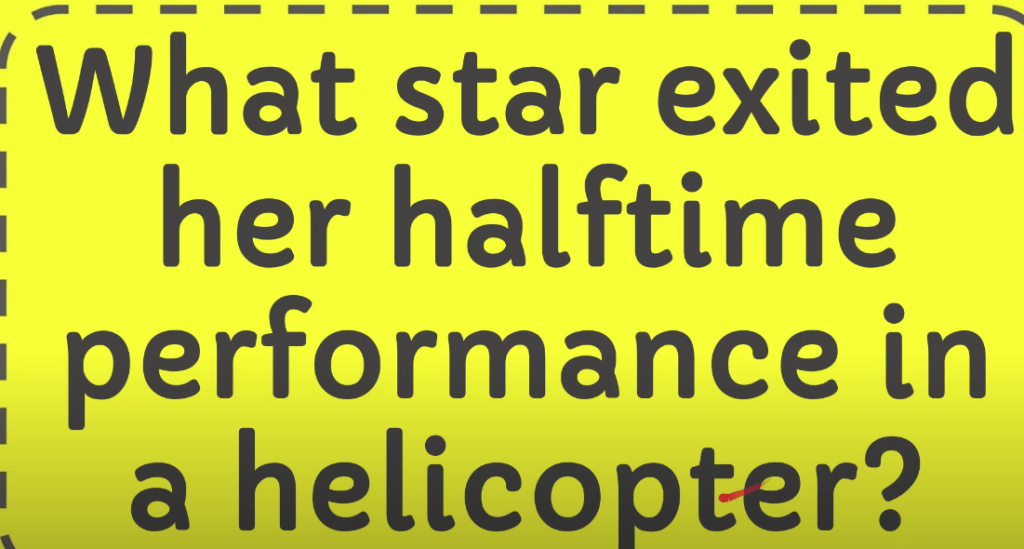 "Take Me Higher" was the final song in her 10-song set before she looked up at the sky and said, "Oh, here comes my ride!" before she was whisked away by a helicopter that landed in the stadium. Bonkers. On January 28, 1996, people from all across the country came to watch the Super Bowl on television for the 30th time. The game between the Pittsburgh Steelers and the Dallas Cowboys, Super Bowl LIII, was widely anticipated since it featured two of the most popular teams in the NFL: the Cowboys and the Steelers. Some consider this Super Bowl to be the one that put an end to Pittsburgh's four-game winning streak in the title game (4-0). The halftime concert of Super Bowl XXX, which included Diana Ross, is what most people remember about the game.
Miss Ross performed the National Anthem at Super Bowl XVI in 1982, and her performance was widely applauded. Both Diana and Why Do Fools Fall In Love, released in 1980 and 1981, were platinum-certified smashes, and she had a string of enormous top 10 hits at the time. Miss Ross returned to the public eye in early 1996 to promote her 1995 Motown album Take Me Higher, following a commercially frigid spell and the birth of her two children. Even though the album wasn't a commercial success, her cover of I Will Survive garnered a lot of attention.
Singer's Most Aggressive Attempt
Take Me Higher, the singer's most aggressive attempt at a smash single in quite some time was heavily marketed. Her advertising strategy included late-night talk programs, a tour in support of the album, and multiple televised honors (including a World Music Award for Lifetime Achievement and induction into the Soul Train Hall Of Fame). There's no disputing, though, that Super Bowl XXX gave her the most attention in years.
Although Wikipedia.com claims that 95.13 million people turned in to witness what was expected to be the most-watched sporting event in American history, the NBC broadcast of Super Bowl XXX actually broke the record, becoming the second most-watched show in history. Diana Ross was, without a doubt, under a lot of pressure at the time. Diana Ross had been creating songs for the greater part of a decade at that point in her career as a singer, so it was a particularly good year for her to perform at the Super Bowl. On January 15, 1967, Super Bowl I was held, with The Supremes performing as the world's biggest act. Diana's halftime act was thus a celebration of both her own record and the success of music over the previous three decades. Diana Ross is one of the few artists who has provided a "musical soundtrack" for the past 30 years.
To begin, announcing "the iconic performer who has entertained millions of people across the world," Diana stands on an electric pyrotechnic crane and sings the chorus to "Stop! In The Name Of Love" while being slung high above the diamond-shaped stage once more. Diana does not look to be terrified, assuming she does not fall off the crane at any point. This is a significant accomplishment. After being helped onto the platform by two of her many dancers, she immediately launches into Supremes favorites "You Keep Me Hangin' On," "Baby Love," and "You Can't Hurry Love." Diana bounces around the stage after each song, dancing and flirting with her suit-clad dancers, who seem to be having a good time. In this beautiful show, aerial cameras capture numerous formations of dancers spread out across the field.
Miss Ross Flashes back to Her Solo Career
Miss Ross flashes back to her solo career and sings "Why Do Fools Fall In Love" right after the Supremes' songs are performed. In addition, the singer's red lips match her outfit perfectly, her hair frames her face nicely, and she appears to be in great physical shape (especially considering she was about to celebrate her 52nd birthday). Her voice, on the other hand, is passable, not amazing. She sounds great on her solo records, but when she sings "Why Do Fool…" and "Chain Reaction,"
In two of her most popular songs from the 1960s, she sounds raspy and out of breath. Given the setting of the performance, she may have been more concerned with the visual components of the presentation than her vocals. If you're going to put on a halftime show for the Super Bowl, you're going to do it for entertainment rather than for excellent singing.
"Reach Out And Touch (Somebody's Hand)" comes after "Chain Reaction," an unusual choice of the song because it wasn't a big hit in the United States, but it demonstrates that the Super Bowl is more than just an American sporting event. The vocalist goes deeper and shows more vocal muscle with a chorus of children around the stage, making her voice sound much better. Sun Devil Stadium in Tempe, Arizona is soon filled with robed choirs, and "Ain't No Mountain High Enough" begins.
Despite the fact that Diana Ross is perched perilously on a small and incredibly high platform, wearing a gleaming gold jacket that appears to stretch for miles, her fast-paced rendition of her first solo #1 hit is noteworthy. Miss Ross inserts her outfit as part of the set, in this case, employing costumes as part of the visual spectacle (much in the way she opened her Broadway show An Evening With Diana Ross by using her dress as a projection screen).
Is there anyone who can show Diana Ross what she's missing?
During Brazil's 1994 World Cup campaign, several iconic moments were generated, including Roberto Baggio's amazing missed penalty, Diego Maradona's demonically fueled camera stunt, and England's… wait, that was England.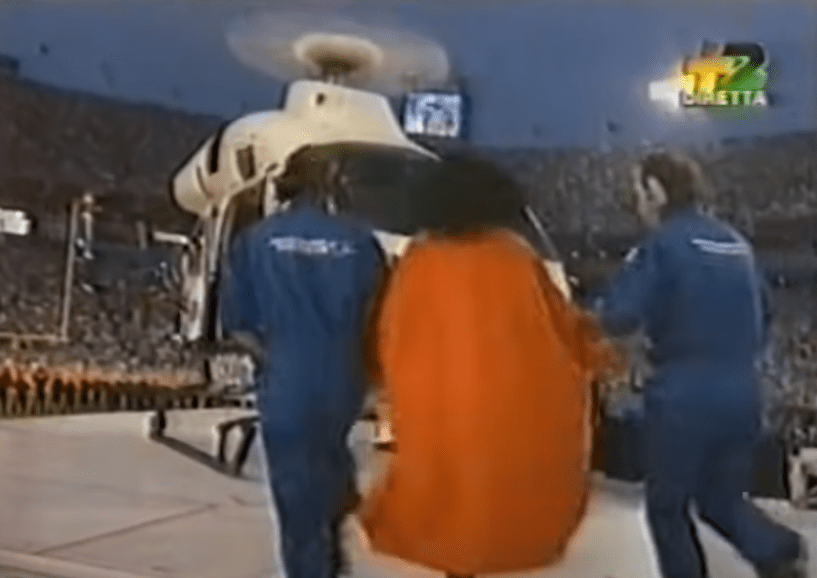 No moment, however, is more rewatchable before a single minute of professional football has been played. The opening ceremony for Soldier Field Stadium in Chicago took place on June 17, 1994. Diana Ross, the Motown and Disco Queen of the United States, was this year's master of ceremonies. Ms. Ross strutted her stuff on the field, finishing with a medley of her biggest hits. As a result, rather than "Where Did Our Love Go?" many viewers were left wondering, "Where Did That Ball Go?" The goal crumbling and breaking in half added to the hilarity of a 'Chain Reaction' to a goal. Who will 'Come Out' to take Diana's place as her successor? We'd like to hear from Lizzo about her panenka attempt.
Related